Winning Avery Dennison and finalising the Seed round
Introducing our new flagship product, a recent partnership with the multinational labels and packaging manufacturer, and recent fundraising updates.
Growing beyond waste companies
Waste Labs signed a six-month $80'000 POC contract with Avery Dennison (AD) - a multinational manufacturer of labels and packaging.

AD operates in over 180 locations worldwide and supplies its products to virtually every industry. (I bet you already saw one of their labels today - perhaps when taking a Dove shower gel in the morning or a Coke at lunch). AD puts lots of effort into establishing a circular economy and eliminating one-time use of raw materials and GHG.
As a part of its sustainability commitment, AD collects product waste (label liners) from its customers and ensures its recycling at partners' facilities worldwide.
Like many other ESG-concerned producers, AD deals with two main operational challenges:
How do we predict the collection costs for new recycling systems?
How do we maximise collection volumes at costs comparable to existing waste disposal services?
In the next six months, we will implement our flagship product, the Circle platform, for AD and their customers in Thailand.
More specifically, the Circle Forecast module will allow AD to instantly predict the cost of recyclables collection and design collection systems when scaling their recycling model globally.
The predictions will be available for different collection schemes. Using the cost predictions in combination with processing costs and output material value, the user can quickly evaluate if a recycling system is feasible.
Launching Circle
The Circle platform is the new flagship product of Waste Labs. The platform links data, AI and business operations and allows companies to design, price and control recyclables collections anywhere in the world.
Manufacturers and their waste logistic operators can now predict the source of recyclables and optimise their reverse logistics planning.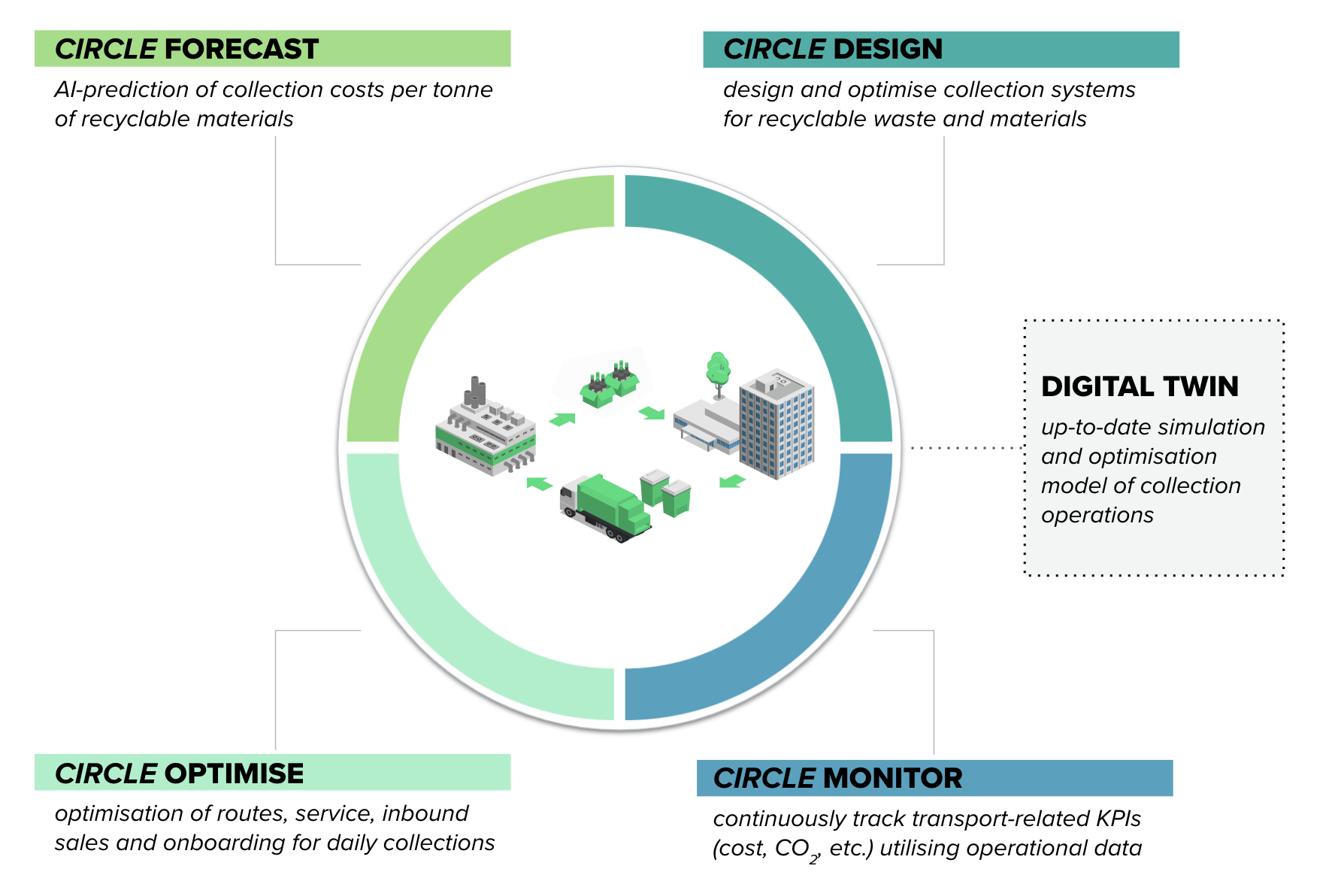 Circle's core modules have been used across Asia-Pacific and Europe to design and optimise collection systems for recyclable (WEEE, plastics, cardboard, food, etc.) and general waste (Case Studies).
What's next
Upon successful product implementation in Thailand, we aim to scale Circle within their ASEAN and European AD operations.
We are lining up implementations with other brands and manufacturers in Europe, APAC and the Americas. Additionally, we actively promote our SaaS offering for traditional collection operators - top waste companies.
Fundraising
We experienced high interest from investors and decided to expand our Seed round. Several funds are in the final stage of their due diligence, so we still have a bit of room if you can move fast. Chat with Vladimir for details!